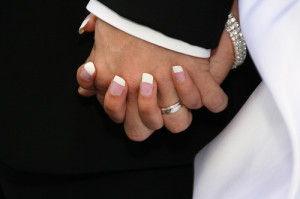 Miami Gardens Jewish interfaith wedding officiant and rabbis like Rabbi Silverman can help couples who are ready to take the first step into a new life together. A beautiful interfaith wedding ceremony is a way for couples to begin this new life and also honor the amazing a beautiful individuals.
Miami Gardens Wedding Officiants
In South Florida, our beautiful and diverse population often produces love that crosses ethnic and religious lines. An interfaith wedding is a way to mark the start in a new chapter in life. Rabbi Silverman can help couples craft just the perfect way to celebrate their live that sets the perfect tone for the future. Because there is no template for an interfaith ceremony, Rabbi Silverman can help people set the perfect tone for their ceremony that perfectly matches the couple's sensibilities.
Dade County Jewish Wedding Rabbis
Rabbi Silverman can be a part of your wedding day and other important life moments.
He can offer other services like:
Interfaith Weddings
Traditional Weddings
Commitment Ceremonies
Renewal of Vows
Life Events
Conversion to Judaism
For important milestones in life it is important to celebrate in a thoughtful and meaningful way. Rabbi Silverman can help you and your loved ones make these special occasions even more beautiful.