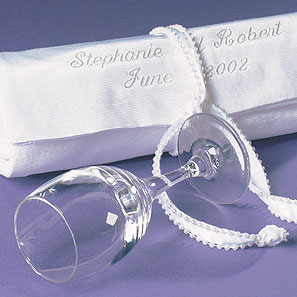 Miami Jewish wedding officiants can help couples who are ready to celebrate their love and begin their lives together with a traditional Jewish ceremony.
Miami Jewish Weddings
Rabbi Silverman will work with you to create ceremony that is a true celebration of your Jewish faith with all of the beautiful traditions of a Jewish ceremony. Couples will find that their traditional ceremony is a great way to start their future while also paying special attention to their past and the special religious heritage they share.
Couples can work with Rabbi Silverman over the course of their wedding preparations to be sure that they are comfortable with every element of their wedding ceremony. If the couple wishes, Rabbi Silverman can also work with both families to help them develop a comfort level with the ceremony as well.
Jewish Wedding Officiants in Miami
Your special day should be a beautiful time when you celebrate your love for your partner and your faith. A traditional Jewish ceremony is a beautiful first step in a lifetime of love that you will share. If you are searching for Jewish wedding officiants Miami Beach, Rabbi Silverman can help.