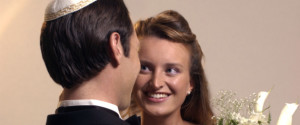 The perfect wedding day is a grand beginning to a life spent together. Miami Beach Jewish interfaith wedding officiant and rabbis help couples who are ready to begin their lives with a beautiful ceremony that honors who they are as individuals and the love they share as a couple.
Miami Beach Wedding Officiants
Love often crosses ethnic and religious lines in our diverse South Florida culture. An interfaith wedding is the first step that couples take together, and the future they share begins with the perfect wedding day. Rabbi Silverman can help couples who are ready to take this step by helping couples strike the perfect tone for their special day. Because there is no template for an interfaith ceremony, Rabbi Silverman can offer his suggestions and guidance throughout the process of creating your perfect day.
Dade County Jewish Wedding Rabbis
There are many important life moments where Rabbi Silverman can help make your special day even more perfect.
Rabbi Silverman can offer other services like:
Interfaith Weddings
Traditional Weddings
Commitment Ceremonies
Renewal of Vows
Life Events
Conversion to Judaism
The important milestones in life should be perfect memories that last a lifetime. Rabbi Silverman can help you find the best way to commemorate these special days in your life.