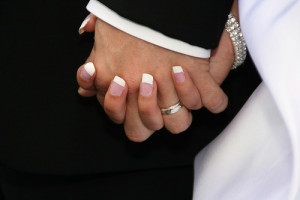 Over forty percent of Jewish Americans are marrying outside of the faith. That number is twice the rate of interfaith marriages just 60 years ago.
Generational changes have created a growing need for interfaith wedding officiants in Miami. Rabbi Robert Silverman is an excellent choice for interfaith couples because he has developed partnerships that help contribute to a beautiful interfaith wedding ceremony.
Your Interfaith Wedding Rabbi in Miami
Bishop Joseph Gallant often works with Rabbi Silverman for Jewish-Christian interfaith weddings. Their time working together allows both of them to weave together the traditions of both faiths in a beautiful way. Their ceremonies are seamless, as they weave between the readings and traditions of Judaism and Christianity, bringing together these two beautiful faiths.
If you are looking for interfaith wedding officiants, seeking those that have worked together is essential. If they have not, they should at least spend some time together coming to an understanding of how the ceremony should flow in order to make all families comfortable as the ceremony unfolds.
When you are planning your interfaith ceremony, here are some things to remember:
Involve your families in the planning, but you should maintain control.
Find officiant(s) who want to be a part of an interfaith ceremony.
It is your day. Be creative and work with your officiant to get great ideas.
Have important conversations before the wedding (i.e. how would you want to raise children, what holidays would you celebrate, how will you make decisions, who will provide you with support, and do you have interfaith couples you know who can offer advice?)
Miami Interfaith Wedding Officiants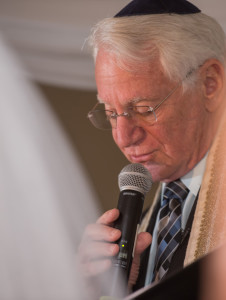 It is important to strike the right balance for many couples, and the best Miami Beach wedding rabbis will have many ideas about how to best accomplish this to satisfy everyone. He can even involve the families if that is what the couple wishes, enabling them to be a part of this special day.
When your wedding day becomes a reality, it should be one that is filled with joy and happiness, not one filled with anxiety over how to bring differing faiths together. An interfaith wedding can be a beautiful time when two faiths come together into one beautiful couple, ready to spend a lifetime together.