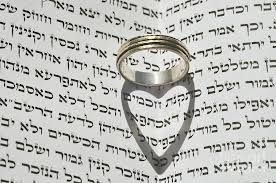 A beautiful wedding day can be the start to a long and glorious future together for two people who are deeply in love.  Hollywood Jewish Interfaith Wedding Officiant and Rabbis like Rabbi Robert Silverman can help people who are ready to take this step together by providing the type of ceremony that symbolizes who they are and the couple they will be.
Hollywood Wedding Officiants
Diversity in South Florida adds even more beauty to an already beautiful place. When people from different faiths and backgrounds come together, an interfaith wedding is a great way to unite their diverse identities into a loving couple. Jewish interfaith weddings in Broward County with the help of Rabbi Silverman can be a way for people to start this new life in a way that is reflective of who they are.
Broward County Jewish Wedding Rabbis
Because there is no set way to perform an interfaith wedding, couples have the freedom to take possession of their ceremony in a way that allows them to customize it to fit their tastes and sensibilities. Rabbi Silverman can help each couple strike just the right tone for their special day.
People also choose Rabbi Silverman for other services like:
• Interfaith Weddings
• Traditional Weddings
• Commitment Ceremonies
• Renewal of Vows
• Life Events
• Conversion to Judaism
Whether it is a wedding ceremony, a commitment ceremony, or other life event, Rabbi Silverman can help people celebrate their important milestones in life in a thoughtful and meaningful way.